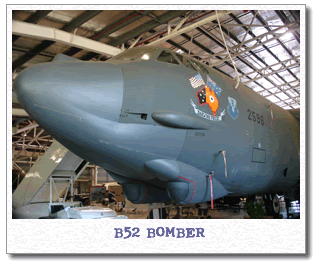 The Boeing B52 bomber is one of the biggest planes on in the US military fleet with a massive wing span of over 56 metres and a payload of nearly 30 tons this plan is an amazing engineering feet.
There are only three other B52 bombers on static display outside the USA, One in Guam, South Korea, England and at the Australian Aviation Heritage Centre in Darwin in the Northern Territory of Australia.
The museum only minutes from Darwin's city centre and close to the International Airport has a wealth of aviation displays including a very good World War II display with actual wreckage's of planes shot down over Darwin during the war. The Museum is open 7 days a week and is well worth a visit.
For more information:
Official Website: http://www.darwinsairwar.com.au/
Address: 557 Stuart Highway, Winnellie Darwin, Northern Territory Australia.